Your friendly independent, licensed, multiplex cinema in South London and home to the £5.99 cinema ticket.
Expend4bles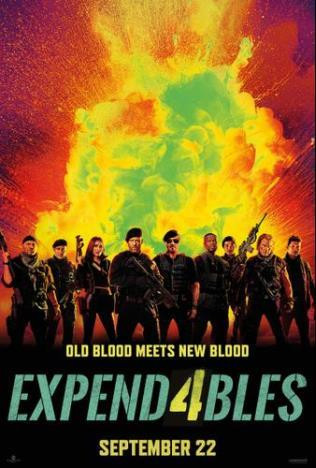 Release Date: Fri 22nd Sep 23
Format: 2D Digital
Genre: Action
Running Time: 1 hour 43 minutes
Rate: 15
strong bloody violence, gore, language, sex references
Free List Suspended
Wheelchair/Disabled Access
For more cinema access information
click here.
Expend4bles Synopsis
A new generation of stars join the world's top action stars for an adrenaline-fueled adventure in Expend4bles. Reuniting as the team of elite mercenaries, Jason Statham, Dolph Lundgren, Randy Couture, and Sylvester Stallone are joined for the first time by Curtis "50 Cent" Jackson, Megan Fox, Tony Jaa, Iko Uwais, Jacob Scipio, Levy Tran, and Andy Garcia. Armed with every weapon they can get their hands on and the skills to use them, The Expendables are the world's last line of defense and the team that gets called when all other options are off the table. But new team members with new styles and tactics are going to give "new blood" a whole new meaning.

Cast & Crew
Actors
Megan Fox
50 Cent
Tony Jaa
Iko Uwais
Randy Couture
Dolph Ludngren
Andy Garcia
Jason Statham
Sylvester Stallone
Producers
Kevin King Templeton
Les Weldon
Avi Lerner
Steven Paul
Yariv Lerner
Jeffrey Greenstein
Jonathan Yunger
Gisella Marengo
Eda Kowan
Jonah Leach
Jason Statham