Your friendly independent, licensed, multiplex cinema in South London and home to the £4.99 cinema ticket.
The King's Man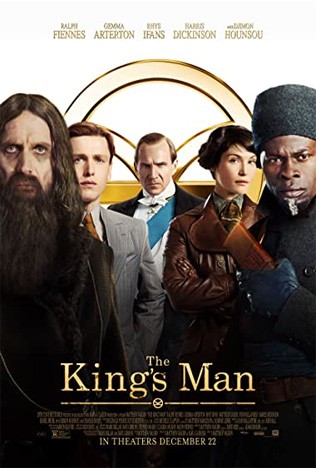 Release Date: Wed 16th Sep 20
Format: 2D Digital
Genre: Action
Running Time: 30 minutes
Rate: TBC

Free List Suspended
Wheelchair/Disabled Access
For more cinema access information
click here.
The King's Man Synopsis
As a collection of history's worst tyrants and criminal masterminds gather to plot a war to wipe out millions, one man must race against time to stop them. Discover the origins of the very first independent intelligence agency in The King's Man, directed by Matthew Vaughn, coming to theaters February 2020.
There are currently no dates/times available for this film.
Cast & Crew
Actors
Rob Corddry
Taron Egerton
Matthew Goode
Daniel Brühl
Harris Dickinson
Ralph Fiennes
Tom Hollander
Charles Dance
Djimon Hounsou
Rhys Ifans
Producers
Matthew Vaughn
Adam Bohling
David Reid