Your friendly independent, licensed, multiplex cinema in South London and home to the £4.99 cinema ticket.
Cocaine Bear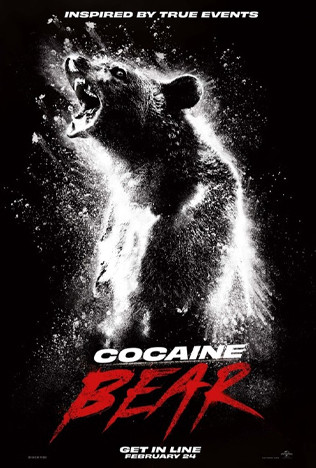 Release Date: Fri 24th Feb 23
Format: 2D Digital
Genre: Thriller
Running Time: 1 hour 35 minutes
Rate: 15
strong gore, violence, drug references, language
Free List Suspended
Wheelchair/Disabled Access
For more cinema access information
click here.
Cocaine Bear Synopsis
An oddball group of cops, criminals, tourists and teens converging in a Georgia forest where a 500- pound apex predator has ingested a staggering amount of cocaine and gone on a coke-fueled rampage for more blow … and blood.
There are currently no dates/times available for this film.
Cast & Crew
Actors
Jim Parsons
Margo Martindale
Alden Ehrenreich
O'Shea Jackson Jr.
Keri Russell
Jesse Tyler Ferguson
Ray Liotta
Producers
Kate Upton
Theodore Melfi
Max Handelman
Aditya Sood
Brian Duffield
Christine Sun
Matt Reilly