Your friendly independent, licensed, multiplex cinema in South London and home to the £4.99 cinema ticket.
Creed III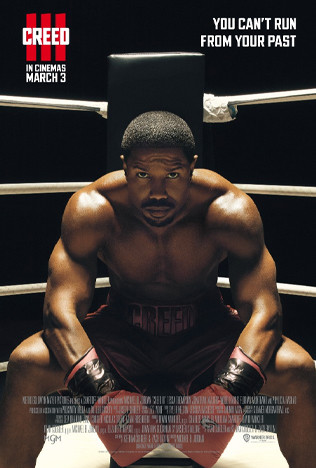 Release Date: Fri 3rd Mar 23
Format: 2D Digital
Genre: Drama
Running Time: 1 hour 56 minutes
Rate: 12A
moderate violence, infrequent strong language
Free List Suspended
Wheelchair/Disabled Access
For more cinema access information
click here.
Creed III Synopsis
Third installment of the 'Creed' franchise.
Adonis has been thriving in both his career and family life, but when a childhood friend and former boxing prodigy resurfaces, the face-off is more than just a fight.
Cast & Crew
Actors
Michael B. Jordan
Tessa Thompson
Phylicia Rashad
Producers
Ryan Coogler
William Chartoff
Charles Winkler
David Winkler
Irwin Winkler
Jonathan Glickman