Your friendly independent, licensed, multiplex cinema in South London and home to the £4.99 cinema ticket.
Jungle Cruise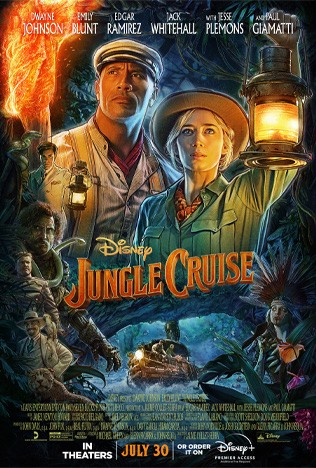 Release Date: Fri 30th Jul 21
Format: 2D Digital
Genre: Adventure
Running Time: 2 hours 7 minutes
Rate: 12A
moderate violence, threat
Free List Suspended
Wheelchair/Disabled Access
For more cinema access information
click here.
Jungle Cruise Synopsis
Based on Disneyland's theme park ride where a small riverboat takes a group of travelers through a jungle filled with dangerous animals and reptiles, but with a supernatural element.
Cast & Crew
Actors
Nikolaj Coster-Waldau
Yvonne Strahovski
Edgar Ramirez
Jesse Plemons
Paul Giamatti
Producers
John Davis
John Fox
Hiram Garcia
Dany Garcia
Beau Flynn