Your friendly independent, licensed, multiplex cinema in South London and home to the £4.99 cinema ticket.
Maisie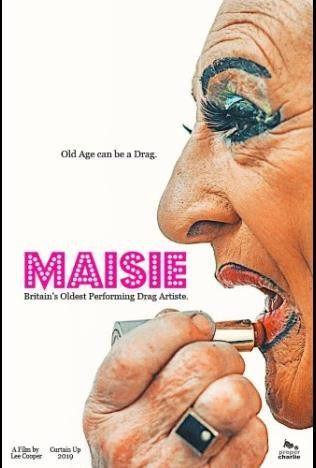 Release Date: Fri 5th Aug 22
Format: 2D Digital
Genre: Documentary
Running Time: 1 hour 16 minutes
Rate: 15
strong language
Free List Suspended
Wheelchair/Disabled Access
For more cinema access information
click here.
Maisie Synopsis
'Old Age can be a Drag.' After 50 years in the business, Mr. David Raven still performs as 'Maisie Trollette', Britain's Oldest Drag Artiste. But as his 85th birthday approaches, we see the challenges this brings, and when he meets fellow Drag Queen, Darcelle XV from America, Guinness World Record Holder at 87, professional rivalries flare between our feisty Pantomime Dame and the regal Pageant Queen.