Your friendly independent, licensed, multiplex cinema in South London and home to the £5.99 cinema ticket.
The Creator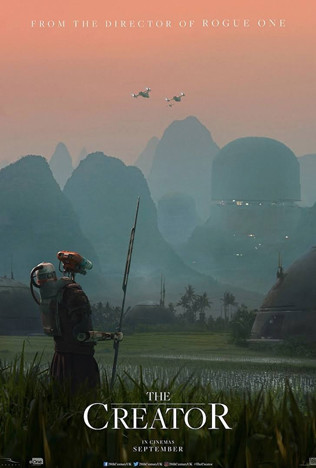 Release Date: Fri 22nd Sep 23
Format: 2D Digital
Genre: Action
Running Time: 2 hours 13 minutes
Rate: 12A
moderate violence, injury details, infrequent strong language
Free List Suspended
Wheelchair/Disabled Access
For more cinema access information
click here.
The Creator Synopsis
Described as a post-apocalyptic thriller involving a future impacted by a war between humans and AI.

Against the backdrop of a war between humans and robots with artificial intelligence, a former soldier finds the secret weapon, a robot in the form of a young child.
Cast & Crew
Actors
Allison Janney
Ken Watanabe
Gemma Chan
John David Washington