Your friendly independent, licensed, multiplex cinema in South London and home to the £4.99 cinema ticket.
Uncharted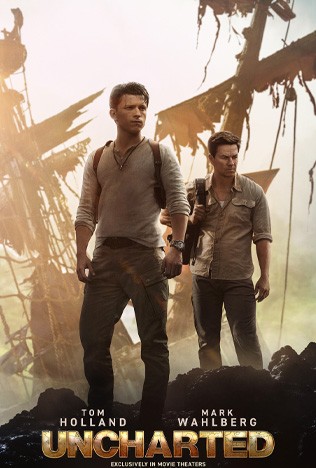 Release Date: Fri 11th Feb 22
Format: 2D Digital
Genre: Action
Running Time: 30 minutes
Rate: TBC

Free List Suspended
Wheelchair/Disabled Access
For more cinema access information
click here.
Uncharted Synopsis
The story is a prequel to the games, starring Holland as a younger Drake, showing us details of how he came to meet and befriend Sully.
There are currently no dates/times available for this film.
Cast & Crew
Producers
Avi Arad
Charles Roven
Alex Gartner
Ari Arad